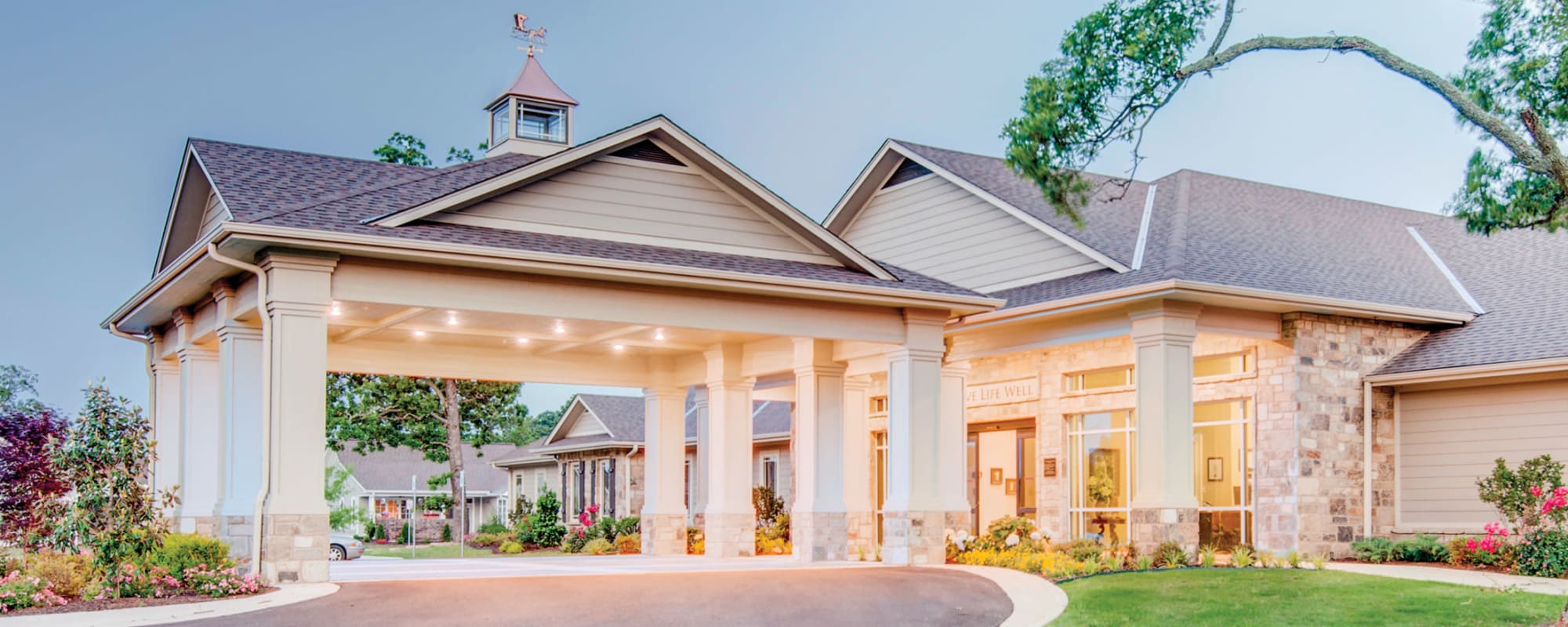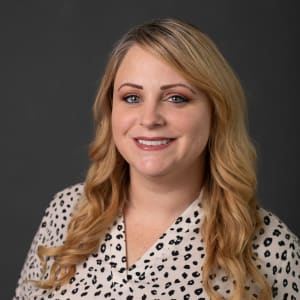 Malinda Shelton - Executive Director
Malinda Shelton is the Executive Director at Village on the Park Bentonville and has been with the community since 2015. Malinda graduated with a Bachelor's of Science with a concentration in Healthcare administration and management in 2015. Malinda leads an amazing team of professionals who are all dedicated to ensuring our residents truly Live Life Well® in their new home. Malinda's oversees the daily operations of the community and strives to ensure the residents and families are happy.
Malinda is the mother to two teenagers. She enjoys having her toes in the sand, traveling, and spending time with the people she loves. She came to Arkansas from California in 1999 and enjoys the beautiful weather and views here in Northwest Arkansas.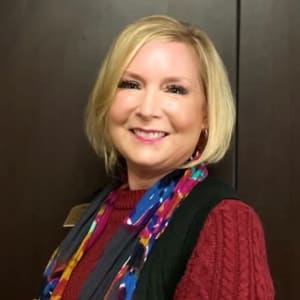 Cindy Lyman - Director of Resident Care
Cindy Lyman is the Director of Resident Care at Village on the Park Bentonville. Cindy is responsible for ensuring that residents are provided with exceptional, compassionate care based on their individual needs and level of care. She leads a team of LPNs, CNAs and RAs who assist residents with Activities of Daily Living in a community designed to care for the aging population. Cindy graduated with a Bachelor of Science in Nursing, Masters in Healthcare Administration, and Masters in Business Administration. Cindy has a diverse healthcare background with 23 years of experience. Certifications include Case Management. 
Cindy is married with 3 children and a native of Northwest Arkansas.  She enjoys spending time with family, flower gardening, traveling, and shopping.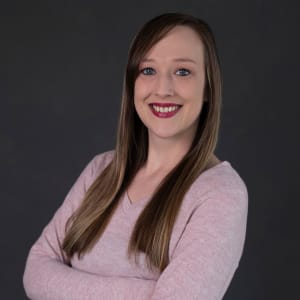 Mary Kley - Business Office Manager
Mary Kley is the Business Office Manager at Village on the Park Bentonville. She helps keep the community well organized and assists families with any administrative needs.
Mary is a wife and a mother to two daughters. She enjoys being outdoors, fishing, camping and family time.  
Angie Price - Director of Life Enrichment
Angie Price is the Director of Life Enrichment at Village on the Park Bentonville. She manages activities for Assisted Living and Independent Living. Angie graduated with an Associate Degree in Business. Angie has 12 years of experience in healthcare. Her passion is caring for seniors by enriching their lives with fun and meaningful activities.
She enjoys spending time with her family, the beach, outdoor activities, football, and baseball.
Elena Sierra - Move-In Coordinator
Elena Sierra is the Move-in Coordinator at Village on the Park Bentonville. She is responsible for ensuring that the residents and their families have a smooth transition into senior living. She helps new residents acclimate to their new environment while providing families the comfort that their loved ones will not feel scared, confused, or alone on their new journey.
Elena and her husband David have 3 daughters and enjoy family movies and game nights.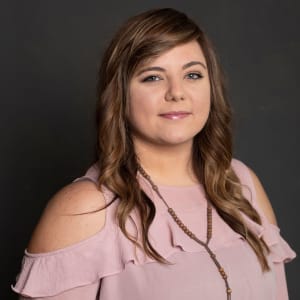 Michelle Mullenax -  Assistant Director of Resident Care
Michelle is the Assistant Director of Resident Care at Village on the Park -Bentonville. Michelle focuses on the daily care staff needs, concerns, and training. Michelle also assists the Director of Resident Care with tasks related to resident care to help ensure the residents health and wellbeing are always top priority. Michelle has a passion for seniors that drives her to help ensure that our residents have the opportunity to Live Life Well.
Michelle is a mother to her 10 year old son Adam. In their spare time they enjoy spending time with family, walking their dogs around the various parks/lakes in the area, traveling and enjoying the simple things in life.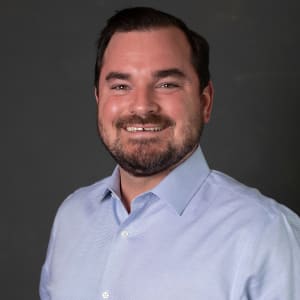 Thomas Batchelder - Director of Maintenance
Thomas Batchelder is the Director of Maintenance and Housekeeping for Village on the Park Bentonville. Thomas manages the maintenance and housekeeping departments to ensure Village on Park is looking and running beautifully so all of our residents can Live Life Well!
In his free time, Thomas enjoys outdoor activities such a camping, hiking, and boating with his partner Katie and his dog Vida.
Live Life Well®
Our team welcomes you to Village on the Park Bentonville. Our community is managed by Retirement Center Management (RCM) which is privately-held and based in Houston, Texas. RCM was founded in 1996 and is known for the exceptional quality of life and gracious living experience enabling all its residents to Live Life Well®. Today, RCM manages multiple communities around Texas, Arkansas, and Oklahoma.